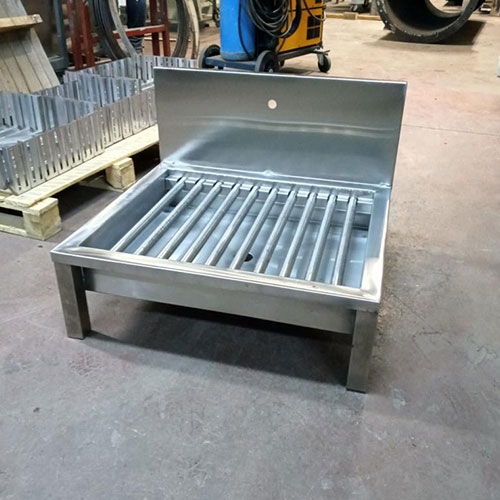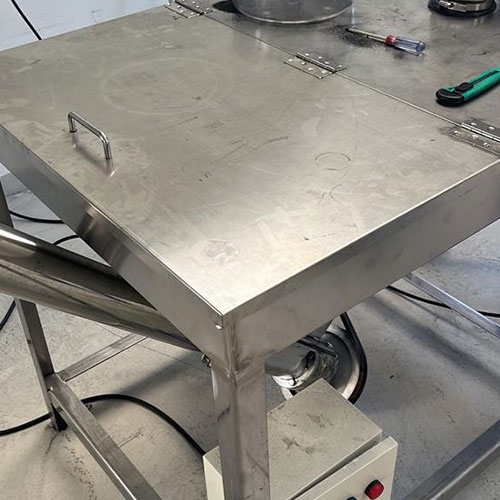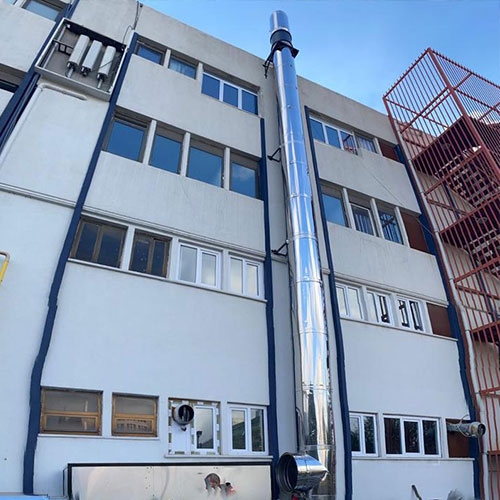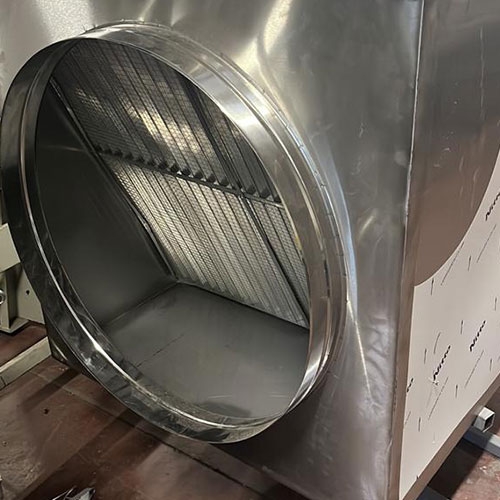 Stainless Tanks and Reservoirs
What is a Stainless Tank?

Stainless tanks are mostly used in the food industry, industrial plants, hotels for domestic and drinking water.
The most important issue in stainless steel boiler production is that the welding process is flawless. The major defects in welds are hairline cracks and undercuts. All welds should be checked by X-ray as small hairline cracks are not visible. Possible hairline cracks in the lengths offered without this control can cause major problems over time due to the high pressure and fatigue of the material inside the tank. For this reason, it is very important to work with experienced and certified welders for stainless steel boiler welding.
Stainless Steel Water Tank Technical Features and Benefits
Stainless Water Tank is produced by using stainless steel sheet in AISI 316 and 304 standard. Suitable for food storage use.
It is resistant to corrosion and rust formation.
The Stainless Steel Storage Tank is smooth slippery with its inner and outer surface. It does not hold dirt easily.
It is under quality assurance against leakage.
Steel Tanks have booster connections with drain and level indicator outputs.
There is a large manhole for warehouse cleaning and similar operations.
Vertical cylindrical and prismatic stainless warehouses at difficult-to-reach heights have a special ladder system.
It has the appropriate feature of Decoupling between Decouplers for the combined use of multiple storage tanks.
Between 500 Liters and 100 Tons, production is made in the desired tonnage capacity.
Horizontal and vertical cylindrical and prismatic production can be made in 3 different models.
Production can be done together with the mixer.
Special on-site assembly warehouse production is made for narrow entrance spaces.
Warehouses with Trapezoidal Lids
Easy and fast installation on the roof and facade
Thanks to the light weight of the material, it allows saving on load-bearing construction and practical installation
It occupies little space on construction sites and warehouses.
Variety of colors and forms gives the customer a choice
Environmentally friendly due to its recycling feature
Easy to solder and resistant to fire.
Painted trapezoidal sheet and galvanized trapezoidal sheet can be produced in any desired length.
Painting on galvanized steel extends the life of the galvanized layer
Cylindrical Welded Tanks
Cylindrical welded stainless water tanks are used for storing food, olive oil, drinking water and cosmetics. Thanks to its light-proof structure and smooth inner surface, algae, bacteria and fungi do not form in the water content. Carcinogenic substances are prevented from entering the water. Cylindrical welded stainless water tank is highly resistant to rusting and corrosion problems.
Cylindrical welded stainless water tanks can be used for years without the need for maintenance. The material and labor costs of these warehouses produced with high production technologies have been reduced. In this way, warehouses have become quite economical. These products, which have vertical or horizontal mounting options, have a wide capacity between 80 liters and 3000 liters. Not only are they modern and long-lasting, they are also recyclable.
Special Tanks
In recent years, we have been receiving intense demand for stainless steel tank manufacturing. In line with our many years of experience, we are able to produce stainless steel tanks in many different sizes and capacities, suitable for different purposes of use. These stainless steel tanks can be for food products such as water, milk and oil, as well as air tanks needed in every sector, and chemical tanks needed by sectors such as textiles and chemistry.
Tanks; It is produced in 304 or 316 quality from 1 ton to 50 tons. It is produced vertically or horizontally according to the request or for which purpose the tank will be used. We manufacture it with TIG welding system so that zero product remains inside.
As Krom Stainless, we are in demand for your tank services you need with our expert staff.
Areas of Use;
It is mainly used in high-rise buildings, hospitals, hotels and buildings where human life is high.
Material Used;
AISI 304 quality material is used in the construction of our tanks.
Chrome Stainless Advantage;
The biggest advantage of our warehouses is that they are cylindrical. It is very easy to clean because of its shape. Since it flows towards the front, there is nothing left in it when it is cleaned. In addition, the lids are sealed; insects and pests cannot get inside and since it is circular, there is no rubber odor, it is hygienic.
Technical Specifications
Special Productions
With the developing technology, we manufacture special accessories used for chimney and ventilation systems in line with the needs of customers. In order for these accessories to be optimized and adapted to the chimney system and to become continuous (serial production), we are expanding our product range by integrating them into chimney systems with our technological infrastructure.
You can contact us for special chimney equipment.