Our company, which carries out a buyer-oriented work with industrial ventilation, kitchen hood systems services, continues to manufacture, sell and assemble with quality workmanship in its services with years of experience and experience.
In our hood systems service, we carry out the sale, maintenance and repair of industrial hood equipment. As a result of the work we carry out with our professional team, we add innovations to the hood systems needed in every field.
Our company, which operates under the name of Arg mechanical chimney and ventilation systems, serves consumers in many sectors and also produces special solutions for industrial areas. Our company, which is involved in all kinds of ventilation projects, operates throughout Istanbul. We use the highest quality and robust materials in the manufacture of industrial hood systems. The hood systems that we produce in all projects from the manufacturing stage to the contracting and assembly stage with our skilled staff are stainless steel.
Available in all sizes, filtered and unfiltered, galvanized and galvanized, our range hoods provide long-lasting durability in industrial kitchens and are further enhanced by fire-sensitive materials.
Our hood systems production and assembly company, which produces alternative solutions in ventilation systems by representing the requirements of the purchaser with its affordable price structure and high quality understanding; It mainly serves large and small enterprises in the industrial sector.
Our primary goal is to deliver our work intact by staying in constant communication with customers. Industrial type multiple hood systems are specially designed and installed for restaurants and industrial kitchens. 
Again, corner hood systems in the restaurant are also produced and assembled in our own workshop in the desired dimensions and specifications. 
Wall-mounted hood systems are specially designed in line with the requirements with the assurance of our company and are mounted by us in the most suitable dimensions. Our expert team also works with great care during the post-assembly maintenance phase. Hood systems, which are installed by taking the necessary precautions, are an ideal solution for busy work areas. 
All other support and equipment required for ventilation are available within our organization.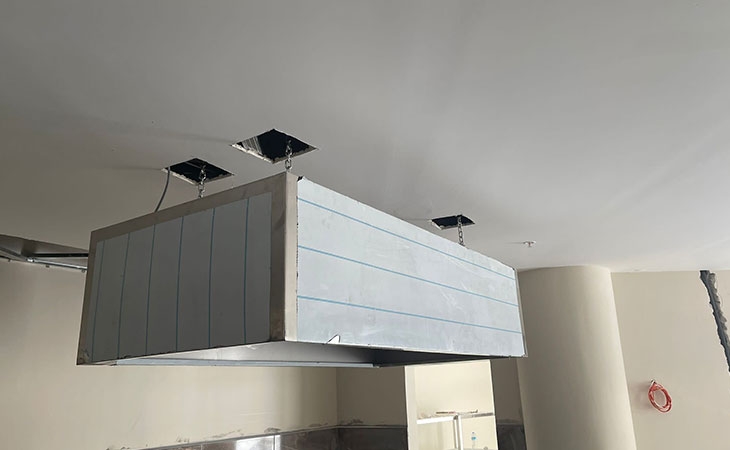 Stainless Steel, DKP Hood Duct Systems 1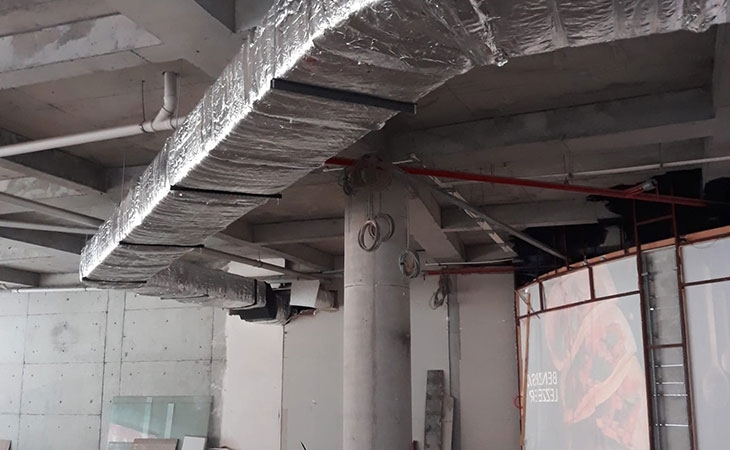 Stainless Steel, DKP Hood Duct Systems 2