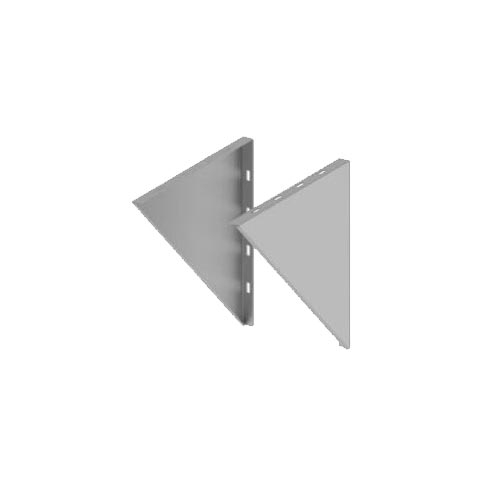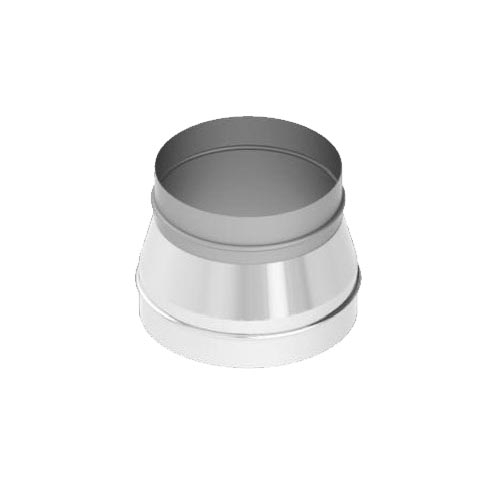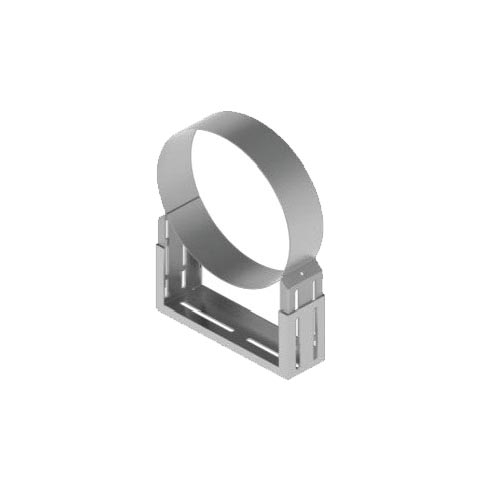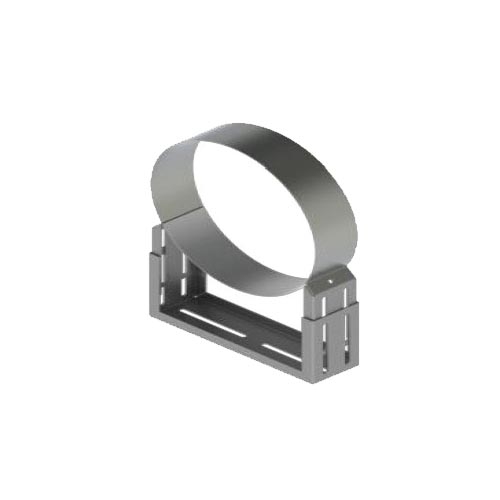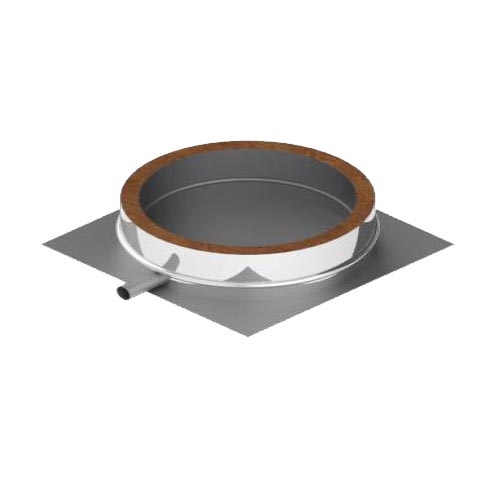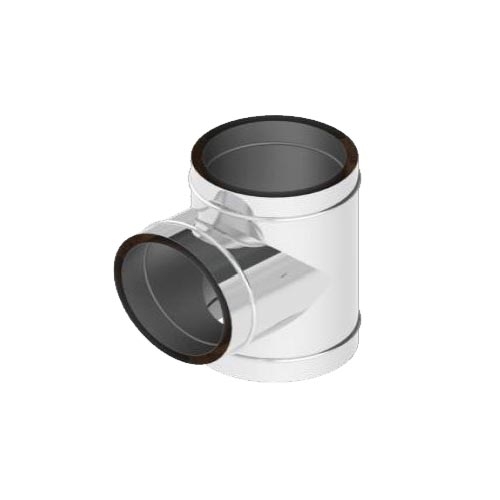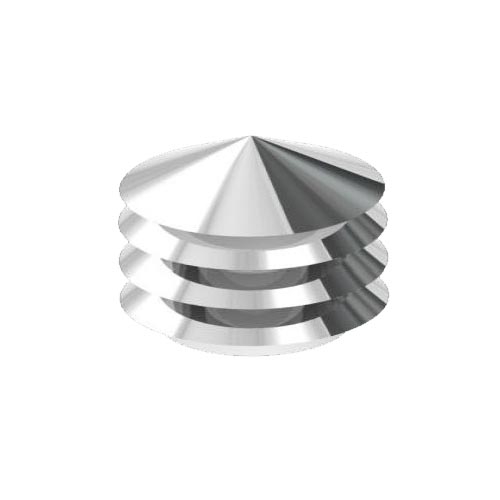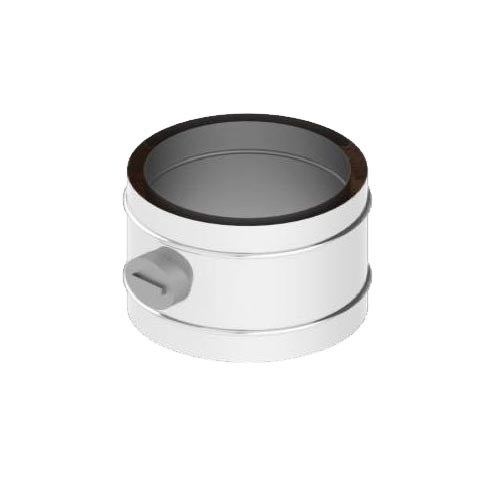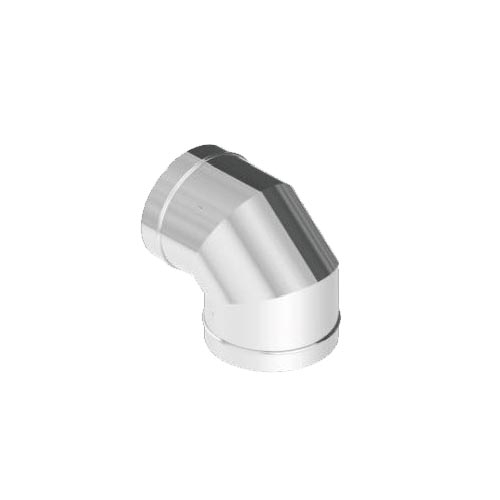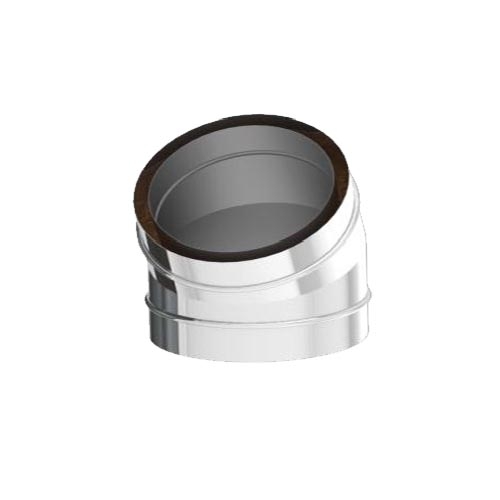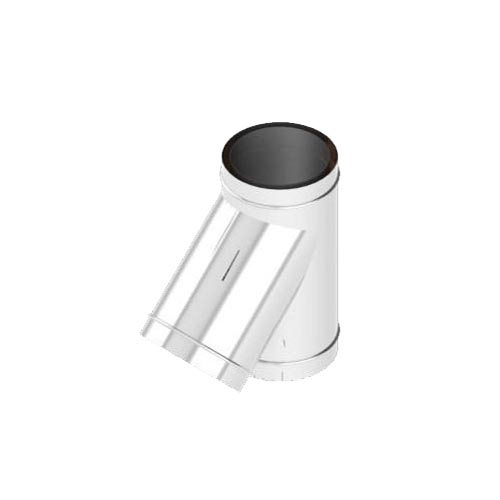 Double Wall Chimney Systems
In order to remove the waste gases of the combustion devices, single-walled products are manufactured by coating rock wool and combining the inner and outer walls in fabricated manufacturing and placing rock wool, ceramic wool between them.  
It is the safest way to deliver high-temperature gases to the atmosphere.
Application areas of Double Walled Systems; It is used for wet (W) and dry (D) systems and Hood boilers burning natural gas, LPG, Fuel oil, Solid fuel and Gas oil.  It is produced according to TS EN 1856-1, TS EN 1856-2 and TS EN 1589 standards. The inner walls, which are the main module, are made of AISI 316L quality stainless steel sheet. The outer walls are made of AISI 304L-430 quality stainless steel sheet or Aluminum Embossing material. Our diameter sizes vary between 80-1200 mm.
Between the inner wall in contact with the waste gas and the outer wall used as coating material, A1 class Rabitz wire rock wool with special composition (25-30-50 mm thickness depending on diameter) that can withstand 650°C temperature is used as insulation material. Since there is no metal holder between the two metal surfaces, heat conduction is minimal. Chimney systems are connected with complementary equipment.
The male/female inlet system with different directional baffles on the outer and inner wall ensures perfect sealing and waterproofing and guarantees that the product performance and mechanical properties remain unchanged over the years. Insulation Compressed rock wool is used as an insulating material between two Decking sheets. Ø80-250 mm insulation thickness 25 mm; Ø300-ø450 mm 450 mm insulation thickness 30-1000 mm insulation thickness 50 mm (device insulation thicknesses may vary according to the temperature). Technical Characteristics of Rock Wool In the heat and pressure tests carried out according to the EN 1856-1 standard, compressed rock wool can be used in systems exposed to continuous operation at 600 °C.
Corrosion Resistance 316L quality material has a high corrosive resistance due to the high steel and chromium content. It does not react with a chemical acid. Sulfuric acid, nitric acid, chromic acid and bichromate do not show signs of corrosion by acting passively against oxidizing agents such as. It is used safely in solid, liquid and gas type fuels. Our double-walled chimney systems provide 40PA tightness at negative pressure (natural draft) and 200Pa tightness at positive pressure and are resistant to 600°C chimney temperature. In positive pressure systems, sealing is provided with high temperature resistant seals in the waste gas system.
Mechanical Test Static analysis and wind load experiments have determined that our chimney systems have a 3m self-carrying capability with hill-top fixation. In addition, the characteristics of the trestles have been revealed by the pressing and pulling experiment carried out at certain diameters. In addition, the Deckchairs we use on the intermediate floors prevent physical deformation with their thermal expansion with their telescopic carrier feature.
DOUBLE WALL CHIMNEY SYSTEMS DOUBLE WALL CHIMNEY - ASSEMBLY SCHEME Type Double Walled Stainless Steel Chimney System CE Class T200-N1-W-V2-L50050-O100 (EXAMPLE)
CE class varies depending on product features Operating Temperature 200 °C Corrosion Class V2 Pressure Class N1 (Negative Pressure 40 Pa) and P1 (Positive Pressure 200 Pa) Application Area Wet (W) and dry (D) systems burning natural gas, LPG, fuel oil, solid fuel and gas oil Material Inner wall Stainless Steel (316L / 1, 4404) Outer wall 304L (1.4307) or Aluminum Embossing Insulation 25-30-50mm Rock wool Welding Type Continuous TIG/PLASMA welding Connection Type Muffed fitting and clamped Sealing Element Heat resistant silicone, gasket and rock wool Frost Resistance Yes Soot Ignition Resistance Yes Average Roughness 1mm
Teknik Özellikler
PART NAME
MANUFACTURING DIAMETER
MEAT THICKNESS
INNER CIDAR
OUTER CIDAR
Flat Module

Ø80-Ø1200

0,40-1,00mm
316-L ve 304
304-430-A1.Gofraj
Elbow 90°

Ø80-

Ø1200



0,40-1,00mm

316-L ve 304

304-430-A1.Gofraj

Control Cover

Ø80-

Ø1200



0,40-1,00mm

316-L ve 304

304-430-A1.Gofraj

Wall Support

Ø80-

Ø1200



0,40-1,00mm

316-L ve 304

304-430-A1.Gofraj

Wall Clamp

Ø80-

Ø1200



0,40-1,00mm

316-L ve 304

304-430-A1.Gofraj

Elbow 15° - 30° - 90°

Ø80-

Ø1200



0,40-1,00mm

316-L ve 304

304-430-A1.Gofraj

Wall Clamp

Ø80-

Ø1200



0,40-1,00mm

316-L ve 304

304-430-A1.Gofraj

Condensation Container

Ø80-

Ø1200



0,40-1,00mm

316-L ve 304

304-430-A1.Gofraj

Chinese Hat

Ø80-

Ø1200



0,40-1,00mm

316-L ve 304

304-430-A1.Gofraj

Lodos Hat

Ø80-

Ø1200



0,40-1,00mm

316-L ve 304

304-430-A1.Gofraj

Jet-Cap Hat

Ø80-

Ø1200



0,40-1,00mm

316-L ve 304

304-430-A1.Gofraj

Konus Hat

Ø80-

Ø1200



0,40-1,00mm

316-L ve 304

304-430-A1.Gofraj